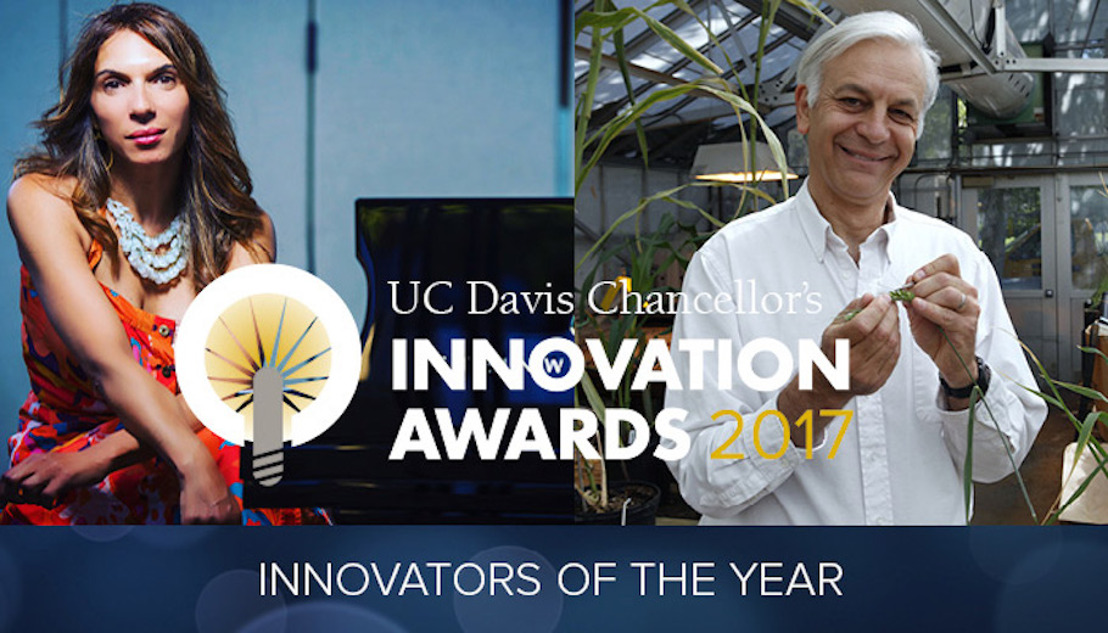 Lara Downes recipient of UC Davis' 2017 Innovator of the Year Award
Friday, June 9, 2017 —

Lara Downes was a recipient of the 2017 Innovator of the Year Award by University of California, Davis, Interim Chancellor Ralph J. Hexter at a ceremony on campus last night. Downes, who is artist in residence at the Mondavi Center for the Performing Arts, shared the award with wheat geneticist Jorge Dubcovsky, distinguished professor of plant sciences and Howard Hughes Medical Institute researcher.

The Award recognized Lara's acclaimed album America Again, which was inspired by Langston Hughes' 1935 poem, "Let America Be America Again," and which debuted in the top 10 on the Billboard Classical charts and was picked by NPR as one of "10 Classical Albums that Saved 2016." This past year she collaborated with U.S. Poet Laureate Rita Dove to launch the My Promise Project, a community transformative initiative that focuses on themes of promise, potential, citizenship, community, compassion, communication, self-awareness and self-esteem.

These awards, which are part of the UC Davis Chancellor's Innovation Awards, recognize individual faculty, staff or teams whose inventive accomplishments have had a measurable societal impact or present very strong potential to do so. Recipients of the award receive $10,000 that can be applied to their research or societal engagement program.

"Lara Downes, through her many stellar contributions in the field of music, has furthered UC Davis' goals of artistic excellence, high-quality education, and promoting understanding among people from diverse backgrounds," Hexter said.